"Hey, this is really good! The vocals are great. Good chords, good mix. I love this song" (Tomorrow´s people)
"

Michael "Smidi" Smith
Michael "Smidi" Smith is an Emmy, Clio, Telly and Addy Award winner who has produced and written songs that have sold over 14 million copies worldwide including multiple #1 songs, albums and top tens.
"Precious voice melody and harmonic encryption ... I'm Speechless.. The song is very very precious" (Tomorrow's people Track)"

Noel Pastor
Spanish producer nominated for the 2010 Grammy Awards
"TOMORROW´S PEOPLE"
(DANCE MIX)
Composer and music producer, self-taught, versatile and passionate about music,
capable of creating beautiful soundtracks of different styles for any audiovisual support. He has had the pleasure of working with artists and producers such as Josep Mas "Kitflus", Erik Nilsson, Marc Quintillá, Edu Olivé, Jordi Vericat, Tony Mateos, Brian Cross, Nuria Swan, Ferran Benavent, Dj Nano, Mr. Danny, Jordi Llunas , Marcos Llunas, Laura Estrada, and many others throughout his career ..
Usually his compositions are far from electronic music but curiously it was a theme of that style that swept cities throughout Spain being number 1 on several radio stations. His song Tomorrow's people, considered in his day as a dance hit, caught the attention of several Djs and producers not only of electronic music that invited Luis Bassols to collaborate in several projects…
More about me..
"Luis Bassols great composer and collaborator of Eatraxx has the gift of doing simple and great things"

ERIK NILSSON

Swedish producer resident in Spain, is considered one of the most innovative producers on the national scene. He has produced the albums of national artists such as: Diana Navarro, Beatriz Luengo, Estrella, Ketama, Tony Santos, Junior and Oke among others.
"Little by little he was winning and surprising me very pleasantly with his talent composing"

DYANGO

Spanish singer with 55 gold and 40 platinum albums nominated several times for the Latin Grammy Awards.
"Luis' versatility always leaves me open-mouthed, as soon as he makes a James Bond composition, as a fabulous R&B track, as a wonderful piano solo as Twin Peaks.."

BEGOÑA MARTIN RAMOS

Music industry marketing and comunication expert
"It is amazing how he plays the piano without having done classes, but more incredible are his compositions that make my hair stand on end"

CAROLINA RAMÓN MELERO

Pianist
"Luis is versatile and eclectic, able to awaken emotions from the first note"

JOSEP MAS "KITFLUS"

Musician, producer, composer and arranger, musical director of Joan Manel Serrat, has collaborated as a musician and arranger of Miguel Ríos, Dyango, Sergio Dalma, Joaquin Sabina, Amaro, Moncho, Peret, Parrita, Los Amaya, Camarón de la Isla, Manzanita , Juan Perro, Lolita ..
"Many times while I am retouching or painting I listen to their music. It's inspiring .."

LORENA STURLESE

Photographer, creative director and painter (STURLESE Photography & Visual Arts)
"Luis Bassols always anticipates the delivery dates and provides a high quality work, but the best is his wonderful music"

Laura Estrada

Singer, composer & producer
THEY ALREADY THOUGHT IN LUIS BASSOLS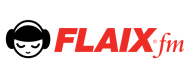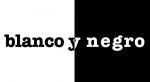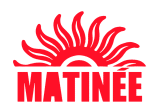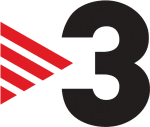 Do you want quality music? Any question?